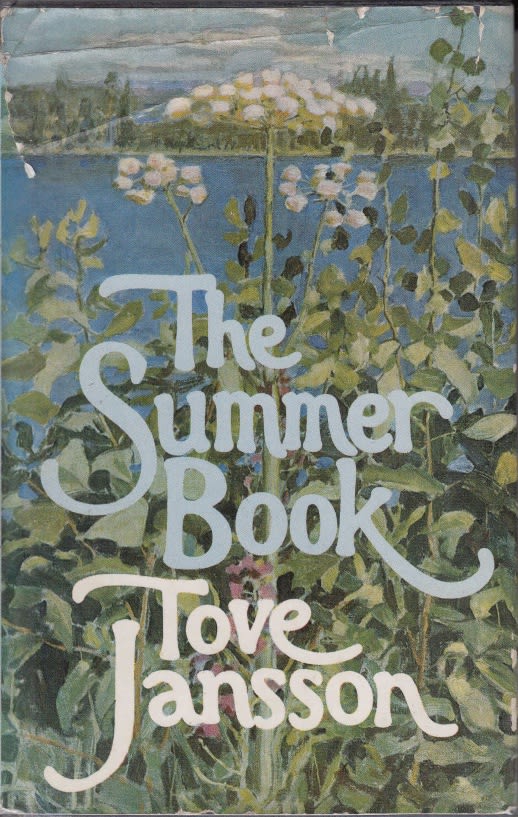 The Summer book relates the story of a small girl, Sophia who spends the summer with her grandmother on a small island in the Finnish Archipelego. Essentially nothing happens but at the same time a lot happens.
What I particularly loved about this book is the pleasure taken in the small details of nature, details I appreciated enormously during the quarantine period. And how nature can occupy you for hours in different ways. The grandmother loves making things out of tree bark (certainly the inspiration for Moomin Mamma who made bark boats every summer).
In one chapter the grandmother creates the city of Venice amongst the little streams on the island, something that totally absorbs Sophia. Another time, she comments on the preciousness of moss, a plant that I have always loved when walking through the Finnish and Swedish forest.
'"Only farmers and summer guests walk on the moss. What they don't know - and it cannot be repeated too often - is that moss is terribly frail. Step on it once and it rises the next time it rains. The second time, it doesn't rise back up. And the third time you step on moss, it dies."
I never knew this about moss. Facts like these pop up throughout the book underlying the vulnerability of nature to mankind.
There are several philosphical meditations on life and death but none of them morbid and the interaction between the elderly woman in the final years of her life and the young girl just starting hers is both facinating and very touching. The singular, unfiltered observations of a small child contrasts beautifully with that of an elderly lady.
'The Summer Book' for me was the perfect corona read- a gentle, charming story with so many underlying and beautiful messages.
"you can't depend on people who just let things happen"
This sentence could be read as a message on climate change. This book is largely about the appreciation and importance of nature. We have to take action to preserve it.