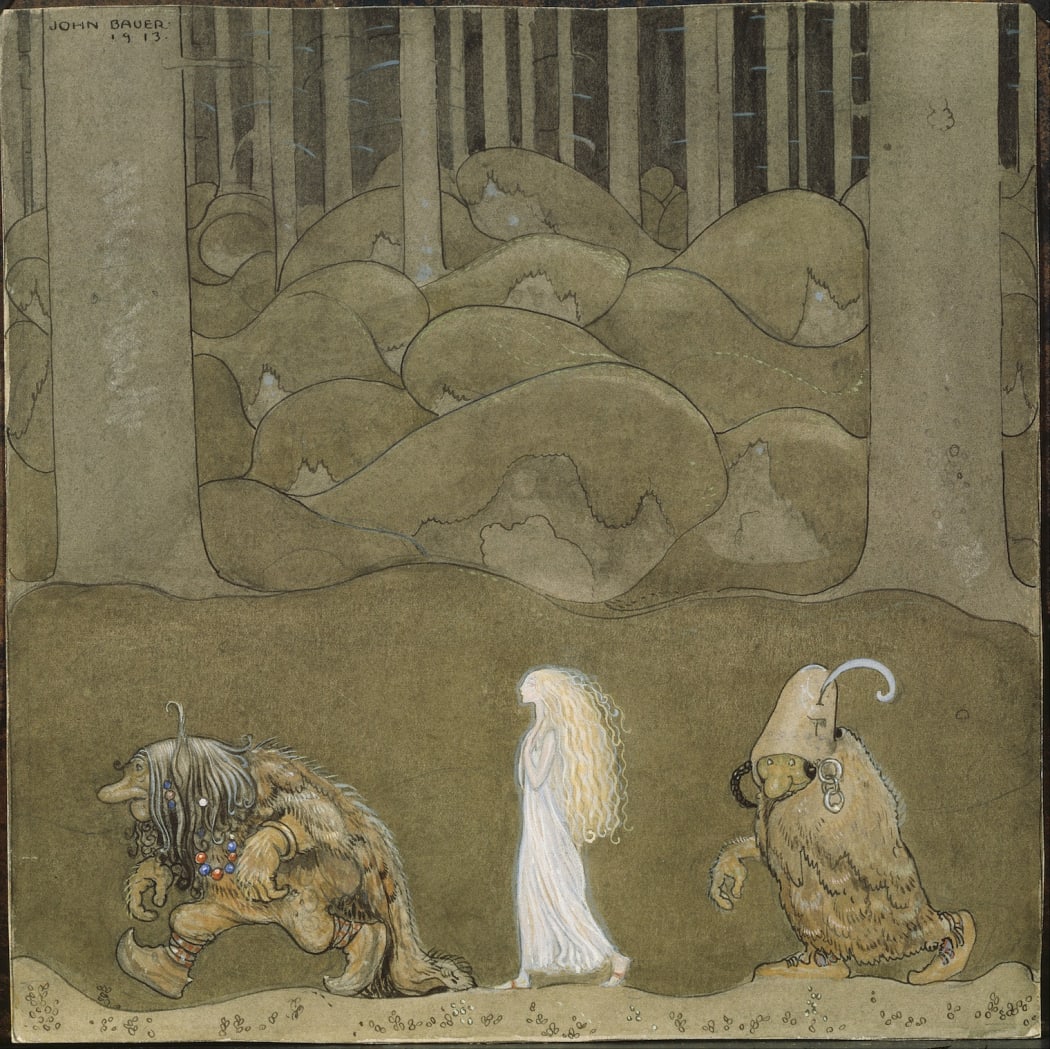 Over in Denmark itself, one of my favourite galleries, the Hirschsprung Collection opened today after Covid closure with an exhibition, Wanderlust that focuses on the travels undertaken by many it the great Danish artists of the late 1800s and looks at the importance of travel for an artist's artistic development. The exhibition focuses particularly on the great Skagen artist, Peder Severin Krøyer's of 1877-1881 but includes works by many of the other great Danish artists of the time.
Across the waters in Stockholm, Prins Eugens Waldemarsudde has an exhibition of the much loved folkloric and fairytale illustrator, John Bauer (1882-1918). These mystical drawings and paintings of trolls and princesses with wonderfully detailed clothing and dreamy northern landscapes, largely inspired by Bauer's time spent in Swedish Lapland, are a delight to behold. I am pleased to see a few works that have passed through my hands in the exhibition.

Here at Cadogan Fine Arts, we are continually adding new works of art to the site, all of which are for sale. Please contact us should you have any queries. Hopefully we will soon be holding a 'live exhibition' but as it is, should you wish to view any of the works on the site, please contact us via the contact page and we can arrange a viewing in London.